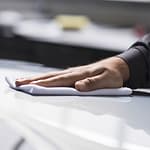 A car is one of the most important assets that you will ever own. Due to this, it can make sense to invest in accessories that can help to protect it. One accessory that could provide many benefits is a car cover. There are many benefits that come with having a car cover.
Protects Against Weather
If your car is exposed outdoors, the weather can affect it many ways. With a car cover, you can receive protection against rain, hail and snow as well as UV rays.
Keeps Car Clean
With a car cover, you can also keep your car clean. The cover will keep pollen, debris and dirt off your car, which can protect your paint and exterior.
Car owners that want to take care of their vehicle should come to Jaguar Fox Valley for all their service needs. Here, you can receive great vehicle service care and more insight into how a car cover can protect your vehicle.